Volunteer
The Band & Orchestra Boosters serve to encourage and foster the development of band and orchestra members by supporting the educational goals, events, and activities of the instrumental music department. The Boosters coordinate and oversee all fundraising, assist in the presentation of performances, and promote band and orchestra activities in the community. Please consider donating some of your time to one of the many events this year.

FUNDRAISING
The boosters conduct many fundraisers during the school year. These include sales such as the fruit sale and pizza kits, as well as special events such as Bert's Bash. If you want to get involved, check out our volunteer page under the Parents Tab, submit a message through the Contact Us Form or send us an e-mail at
GPSBO_Boosters@yahoo.com
.
You can also support the band & orchestra through the Kroger Card program and Amazon Smile.
---
TRIP CREDITS​
Every two years, the South Band & Orchestra travels for the opportunity to perform in unique venues, participate in workshops with leading musicians, and tour cities and countries. The trips alternate between domestic (such as New York and California) and international (such as Italy and Germany). The GPSBO Boosters hold many fundraising opportunities throughout the year to help students earn credit to offset a portion of the trip cost. To understand how the trip credits work, please see attached document.
---
DEARBORN BRAND MEATS

The Boosters are offering another fundraiser to earn trip credits for the 2019 trip to Italy. Dearborn Brand meats is offering hams, kielbasa, sausage and other meat products for the holidays. Orders are due 12/14 and pickup will be 12/21. See attached flyer and order form.​
---
KROGER REWARDS

The GPS B&O program is part of the Kroger Community Rewards Program. This program is a fun and easy way to raise money.

Click on the Kroger icon to find out more.
---
---
AMAZON SMILE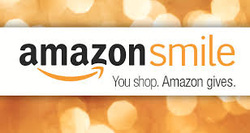 Shop Amazon Smile - Earn cash for GPS Band and Orchestra!!!
---